The national web site for the H S P Support group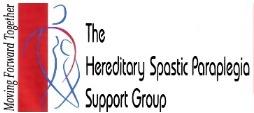 If you are interested in the FES system and live in wales then please contact Rachal Goodwin Wales NHS
Email : rachal.goodwin@cardiffandvale.wales.nhs.uk Tel: 02920313848
I
We all see adverst for pain relief and wonder wether they work or not, well this is the Pain gone pen and it really works we have tried it and used it on others who are amazed at it's effectiveness. Click on the pen and check out the site, you can buy it for around 24.00 Boots the chemists sell it for 50 pounds what a rip off shame on you Boots!
I
Check out the Travelscoot nice idea but very expensive around 800 pounds!
I
Here is another the Luggie
Even more expensive! but better
I
PTC124 Information
This site is from the Spastic Paraplegia Foundation
Here is an interesting site it explaines the new type of FES system now available. It is very expensive but check for NHS funding in your area.
This is a link to the Musmate system demonstrated at the Devon meeting by Laura
This is the address for new members wishing to subscribe to the block email service, send emails to this administrator and they will be sent to all members on the subscription list. This is a free service.
This link is to the Aerobility web site they used to be called the BDFA and they help Disabled people who want to learn to fly light aircraft.
This page on Wikipedia is very interesting and I have added a link back to this site.
Here is another interesting link.